If you or a loved one find yourselves with limited mobility, purchasing one of the best power lift recliners can be a game changer. Contrary to popular belief, these chairs are not only helpful for seniors or elderly relatives. They're for anyone who experiences difficulty sitting down and getting back up again, perhaps due to an accident, operation, or illness. Apart from being super comfortable and a stylish addition to any home, these power lift recliners are adaptable, versatile, and extremely user-friendly.
What are power lift reclining chairs?
A power lift reclining chair is an armchair that lifts and slants to help the user get in and out of a seated position. They also recline backwards into a lying position for relaxing or sleeping. These nifty, lifting recliners have become increasingly popular for the elderly or those with limited mobility. Whoever decides to get one often wonders how they lived so long without it! As our loved ones get older, simple things like sitting and standing up again can become quite difficult. With one of the best power lift recliners, you can rest easy knowing that they can help themselves and remain independent.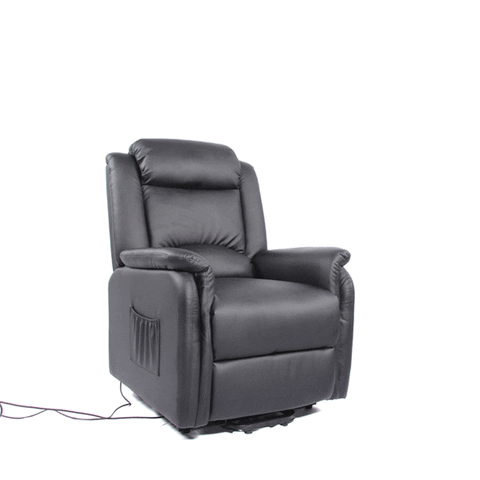 Does Medicare cover lift chair recliners?
The good news is that you could get a portion of the cost of a power lift reclining chair covered by Medicare. A reclining lift chair is made up of two parts: the actual chair and the lifting mechanism. If you have a note from your doctor that says the lift chair is medically necessary and will help your condition, Medicare may help cover the costs of the lifting mechanism as durable medical equipment (DME). Be sure to discuss your options with your Medicare representative and your doctor to ensure eligibility.
Best Power Lift Recliners for Seniors
Now, which chair should you opt for? We did our research and have found 20 of the best reclining lift chairs for you to choose from. Keep scrolling for Woman's World's picks of the best-reviewed power lift recliners!
We write about products we think our readers will like. If you buy them, we get a small share of the revenue from the supplier.